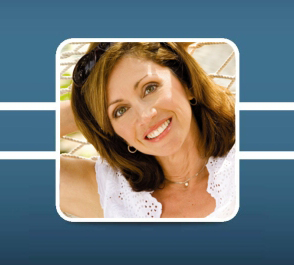 It's not uncommon for individuals who have undergone orthodontic treatment earlier in life to find their teeth have drifted out of alignment over the years. Most adults won't think twice about bleaching their teeth to roll back the effects of time.
Yet few think about the role orthodontics can play. Adults of all ages can enjoy the same cosmetic and health benefits of properly aligned teeth with three extremely aesthetic In-Ovation System options: MTM® No•Trace™ for minor misalignments, or In-Ovation® C and In-Ovation® R for those requiring more than 6mm of correction.
In-Ovation — Made to Fit Your Lifestyle
When it comes to your orthodontic treatment, comfort means more than just a good fit. It means your treatment must also fit your life. In-Ovation System aesthetic options are ideal for public and professional figures, people who are athletic, or anyone who wants a discreet treatment option.
Natural-looking smile during treatment
Enhanced comfort
Fewer follow-ups and shorter appointments to fit your busy schedule
No unsightly elastics or metal ties
Improved facial proportion and appearance
Boost your self-esteem with the smile you've always wanted